Woodwork for Inventor CNC Simulator
One of the biggest highlights of Woodwork for Inventor V10 is CNC Technology Simulator. It's a fun and useful tool created for the purpose of testing created CNC technologies. During the simulation, the user can visually see the movement of the tool during processing. In addition, he/she can see how the tool takes the material out of the workpiece. The user can stop the simulation and any time and make a copy of the created face shell. It may be used for processing analysis or comparison of the designed part body with the processing result.
Find it in:
Woodwork CAM –> Technology –> Simulation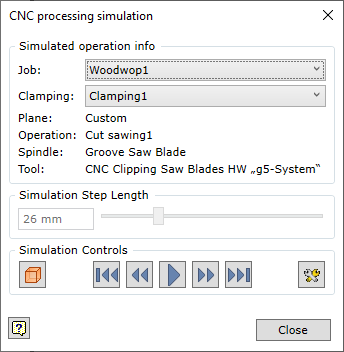 The tool provides a variety of parameters, which engineers can choose and see the results of such operation.
Here's an actual simulation example:
Simulator greatly facilitates to avoid costly mistakes and material damage.
We hope you'll enjoy our addition to Woodwork for Inventor.
To learn more, please visit our Manual and our engineers are always ready to answer your questions on Helpdesk and Forum.